About Forsee
Business in the 21st century will be won by the companies with the ability to make accurate people decisions.
We are a Gold Coast and Sydney based human resources consultancy with a focus on using predictive behavioural data analytics to radically improve the accuracy of our client's hiring, development and engagement decisions. As a Solutions Partner for Harrison Assessments global network we operate across Australia and provide full service HR tech solutions across the entire employee life cycle or accredited training to run your system internally.
Our Approach
Eligibility
Eligibility refers to a candidate's ability to "do the work". The process traditionally performed by manually reviewing resumes is replaced by fully customisable Job Success Formulas to objectively measure and rank a candidate's skills, experience, qualifications and knowledge of industry, product or company. In fact we can add any element that you believe is relevant to the candidate's ability to perform.
Suitability
Suitability indicates whether a candidate is likely to "enjoy the work".  Each role has its own Job Success Formula which includes Suitability aspects such as workplace behaviours, task preferences, personality traits, motivators and derailers, interpersonal skills and interests.
For an employee to maintain high performance they need to match the company's requirements for the specific role in both Eligibility and Suitability.
Cognitive Assessment
Cognitive Assessments, commonly called IQ tests are the single biggest predictor of high performance in a role. As such they should be used for all candidate levels not just senior employees. A candidates ability across verbal, numerical and critical thinking allows insight into their problem solving and learning abilities. However it is not simply a case of higher is better. Different roles will have varied cognitive requirements. For example a candidate with high cognitive results in a role with minimal requirement to use their smarts will be easily bored and more likely to leave.
Enjoyment Performance
 Enjoyment Performance Theory refers to performance increasing in tasks that are enjoyable. When someone enjoys a task, they do it more often and get better at it, positive feedback further increases their enjoyment and the cycle repeats. Research states we are three times more likely to be successful in a role where we enjoy at least 75% of the main tasks.
Conversely an employee who does not enjoy the main tasks is more likely to be stressed and disengaged.
Why Choose Forsee
The core strength of our approach is to understand that we are not making assumptions about what drives high performance. We are measuring it. The system uses your business's key performance indicators to build a weighted algorithm of the traits that predict performance in your culture.
Problems
Cost of bad hires
Low engagement
Human biases & decision making
Identifying & training effective managers
Building high performing teams
Choosing a career
Solutions
Harrison Assessment software
Predictive hiring & automation
Employee development
Employee engagement
Team composition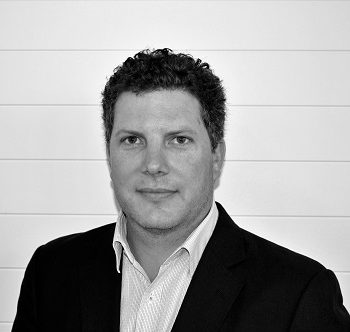 B.Bus (Man)- UQ, M.Bus (Fin) – Bond, MAICD Andrew brings 15 years of commercial experience across multiple sectors including financial services, education, advertising and marketing. Core to his approach is making decisions based on data, rather than gut only. Given Andrew's background in corporate advisory, it was a natural progression to expand into providing innovative data driven solutions for corporate clients. An analyst by nature, he loves to wrap his mind around client's problems and provide well thought out strategies that drive profitability.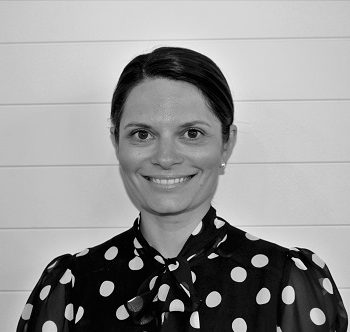 Christiana's extensive administration experience ensures the smooth running of Forsee and an exceptional experience for our clients. She was a senior manager at global serviced office provider Servcorp for a decade prior to joining Investec Bank in the corporate advisory team. Her organisational skills, attention to detail and client focussed approach ensures our support team are ready to meet your requirements.